The advantage of electrostatic spraying is better than that of traditional spraying technology (electrostatic powder spraying, commonly known as electrostatic spray).
1. No need for thinning, construction will pollute the environment and is harmless to the human body.
2. The coating has excellent appearance quality, strong adhesion and mechanical strength.
3. The curing time is short.
4. The corrosion resistance and wear resistance of the coating are much higher.
5. No primer is needed.
6. The construction is simple and the technical requirements for workers are low.
7, the cost is lower than the same effect of the spray painting process;
8, some applications have clearly pointed out that the electrostatic spraying process must be used.
9. There will be no common phenomenon in the process of electrostatic spraying.
10. The spraying effect is superior to the spray painting process in terms of mechanical strength, adhesion, corrosion resistance and aging resistance.
11. Rapid development, in addition to hammer lines, orange lines, grinding, highlight, matt, cracks, flash gold, flash silver and other effects, in recent years, there have been high-temperature powders, internal low-temperature powders, High Weather-resistant powders, water-resistant powders, acid-resistant powders, low-temperature solidified powders, UV-cured powders and so on, so that static powder spray Coating has a broader prospect.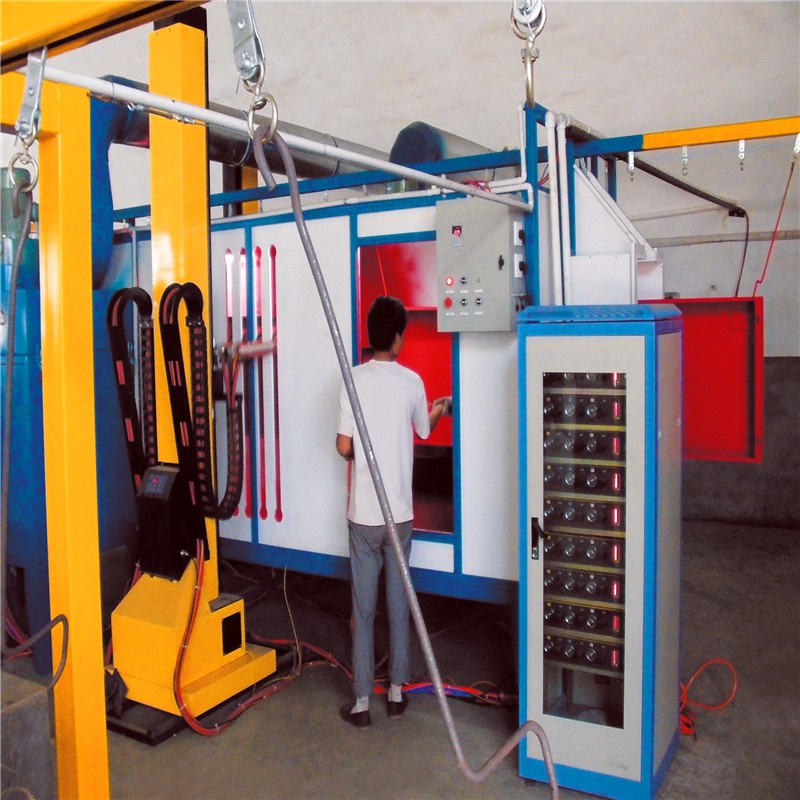 Hebei Hanna Technology Co.,Ltd,China largest powder coating equipment factory,since 1990 .From simple manual spraying to automatic powder spraying system.Has through CE &ISO9001 standards.
web:www.powderspraymachine.com
email:sales@powderspraymachine.com
whatsapp:+8618632138668