Description
No dust spill out.
Color change process (10-15 minutes manual work).
Smart design, and easy to handle.
Safety and durability for sure.
Outstanding appearance and fine workmanship
Shorten your labor into one-man operation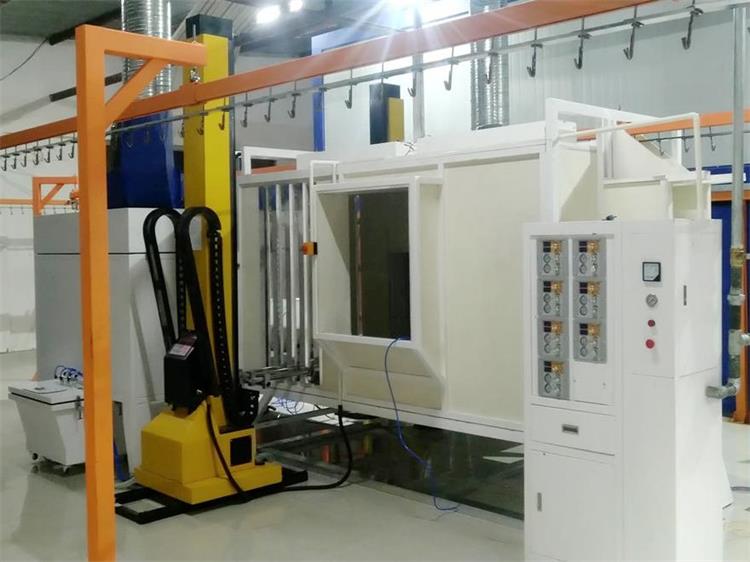 Hanna reciprocators:
More spray guns run out of powder
The ZA07/08/15 reciprocating machine has high load capacity, can carry a large number of spray guns, and has high precision and reliability.
Flexible horizontal longitudinal gun
The ZA07/08/15 reciprocator can be operated with short or long strokes and the gun can be placed horizontally or vertically.
High load ZA15 reciprocator
The ZA15 can meet the weight of 100kg and is the weighted version of the ZA07 axial.
Smooth operation design
AC motor drive, smooth gear conveyor and rugged design ensure low noise and high reliability during operation
Simple maintenance and reliability
The ZA reciprocator requires only the least, simplest and fastest maintenance.
Conveying chain speed automatic adjustment
The magic controller tracks the speed of the reciprocator and automatically adjusts to the optimum speed to perfectly match the bend for optimum spray results.
Precision stroke control application
The stroke can be fine-tuned to the millimeter, and the powder application can be precisely adjusted to fit any size workpiece
Continuous rate control for optimal application
Depending on the geometry of the object being sprayed, the pattern of the gun and the rate of transmission are continuously and accurately adjusted.
Simple and powerful programming
OptiMove can store up to 250 trips and rates of program data and can be optimized for your application needs
Advanced local programming
You can easily set different strokes or speeds in different parts of the program, making it ideal for complex and challenging application needs.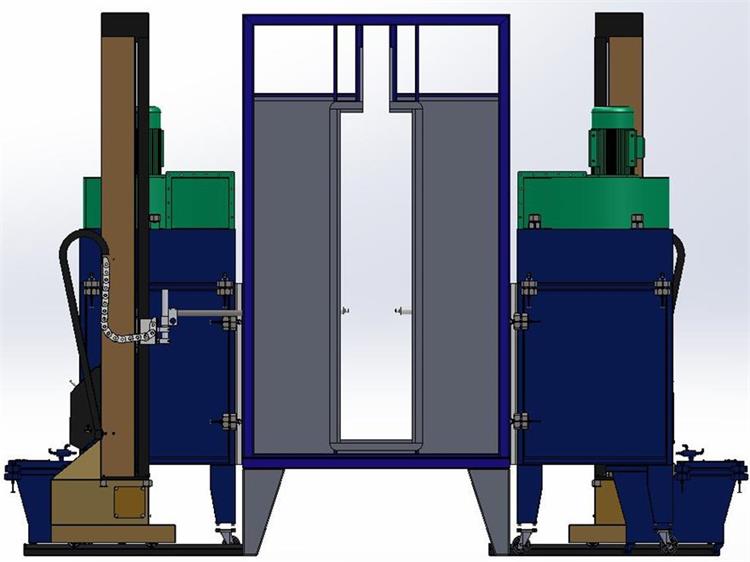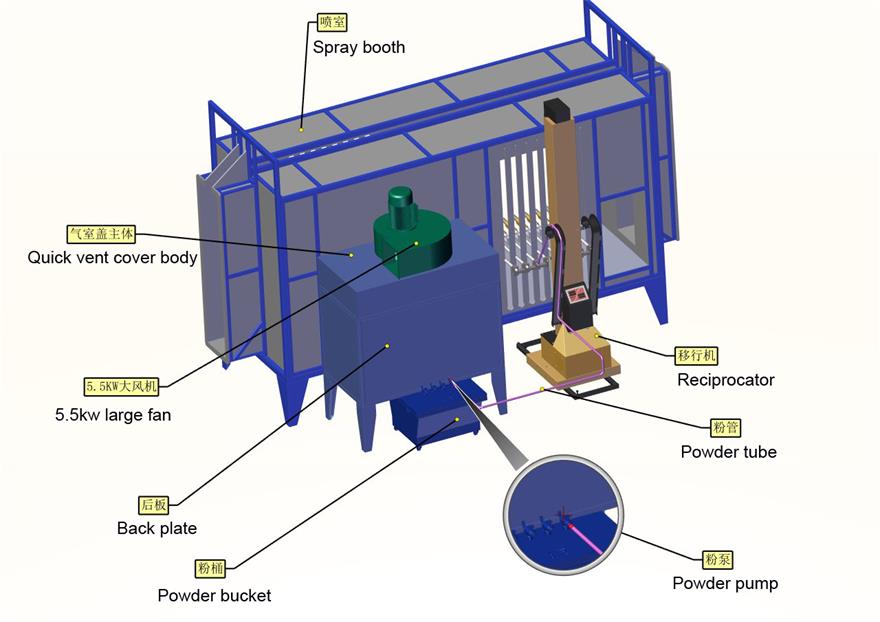 [/vc_c olumn_text]
If you want to custom made any powder coating line, Pls tell us the following specifications:
1.The material of your workpiece.
2.The size of your workpiece .
3.The weight of your workpiece.
4.The output of your workpiece (one day=8hours,one month=30days).
5.The heating power you prefer: electric, gas, diesel, or coal.
6.The size of your factory (length, width and height).
We could make the design according customer's requirements. Pls contact with me and we will give you the quick reply.