The coating quality requirements of different commodities are different. What are the customers' requests for the quality and appearance of the coating for the automatic spraying equipment? The following is an introduction to the main degree of appearance of different grades or areas of regular sprayed products for reference only.
1. Adhesion requirements
In the spray coating surface with sharp blade row spacing and row spacing are 1 mm square, a total of 10 rows and 10 rows, scratch the spray coating, then with 3M adhesive paper pasted on this surface quickly and straight open one time, spray coating can not fall off.
2. Thickness of spray coating.
If there is a special request for the sprayed parts, the request shall be fulfilled with reference to the reference paper; the thickness of the sprayed coating without special rules, 55-120 microns on one side.
3. Rust prevention test
Neutral salt spray test (NSS test) was carried out under the following conditions: 5% sodium chloride solution, pH value (6-7), temperature 35 C, salt spray settling rate 1-2 ml/80 cm H. There are 24 small tests. There is no corrosion mark on the outer surface and inside of the workpiece.
4. Hardness test of spray coating.
HB pencil for fuel injection (2H for powder injection), not sharpening, is used on the spray coating surface once at an angle of 45 degrees between the normal handwriting force and the test surface, and then wiped clean with cloth after investigation, the appearance of the pencil can only be slightly scratched, but can not be scratched, exposed.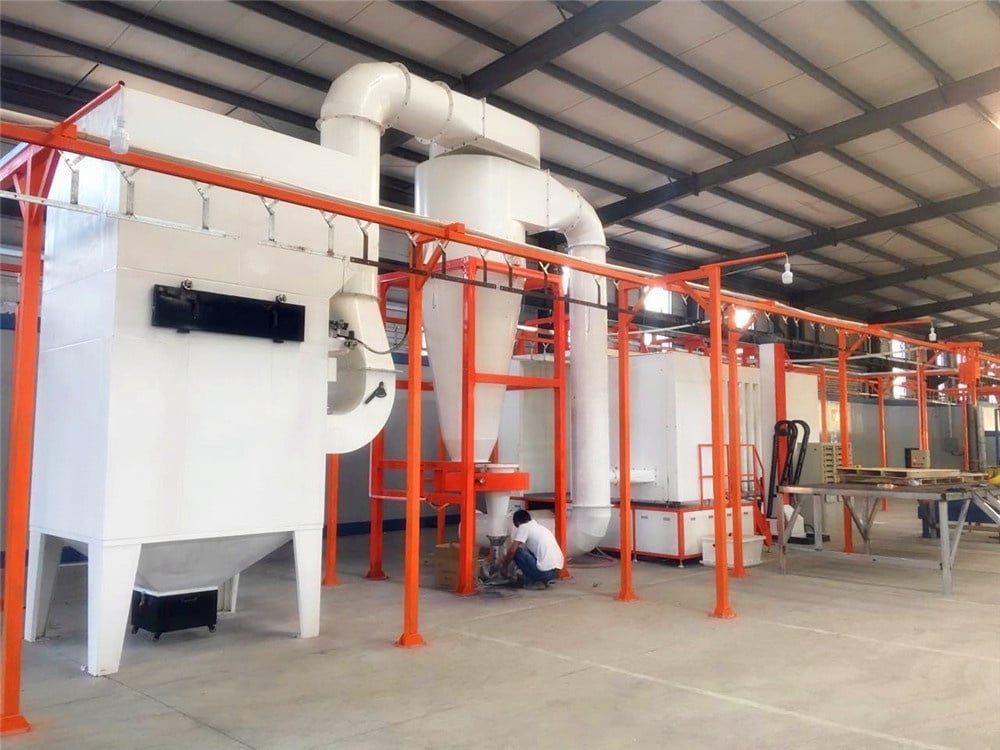 Hanna Technology Co., Ltd. is a professional manufacturer of powder spraying equipment.
we web: www.powderspraymachine.com
www.coating-equipment.com
email:sales@powderspraymachine.com
whatsapp:+8618632138668