According to the statistics of Hanna's customer service staff, how can the customer solve the problem of the quality of the sprayed plastic products in the spray equipment, such as the edge exposure during the spray process?
Hanna Technology's 28 years of production experience lists the main reasons and solutions for the edge of the workpiece.
main reason:
1. The curing temperature is low and the powder fluidization time is long;
2. The powder has poor chargeability and less powder on the edges;
3. The melt viscosity of the powder is too low;
4. The gelation time of the powder is too long.
Solution:
1. Appropriately increase the curing temperature, pay attention to whether the temperature resistance of the powder is good;
2. Increase the voltage, shorten the distance between the spray gun and the workpiece or extend the spraying time of the edge properly;
3. The powder factory needs to adjust the formula ratio.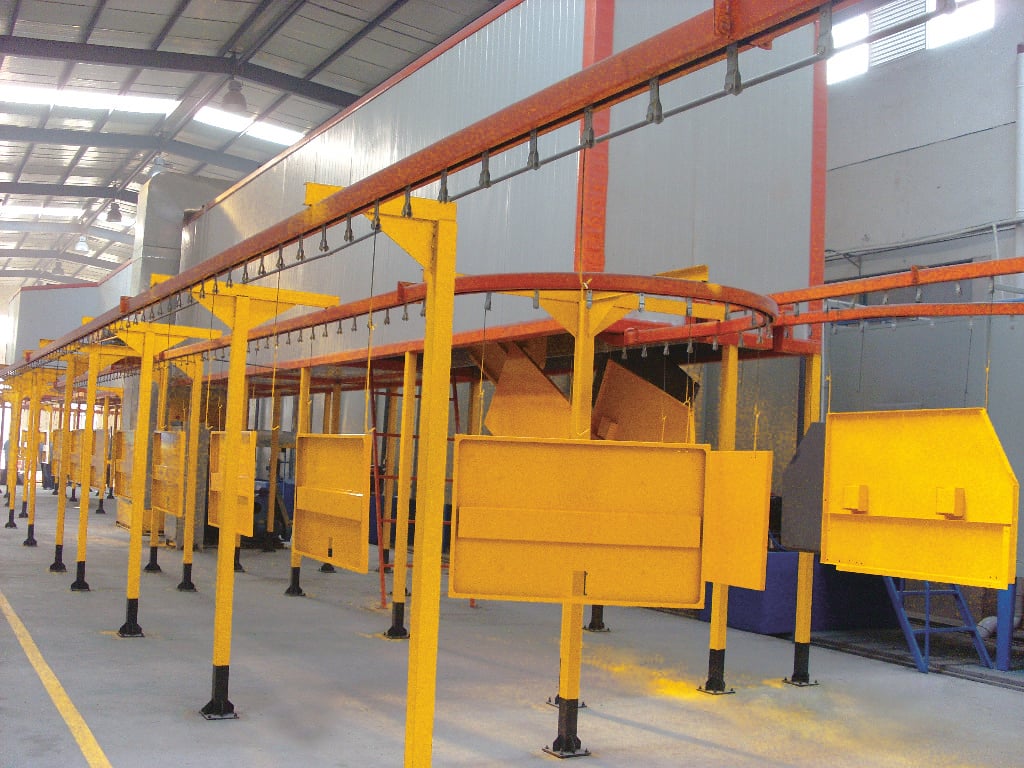 Hebei Hanna Technology Co.,Ltd is China's largest powder coating equipment manufacturer,since 1990 .
From the production of the simplest manual powder coating machine to the full automatic powder coating line.
Want to know more about powder coating equipment, please contact us.
we web:www.powderspraymachine.com
email:sales@powderspraymachine.com