With the development of technology, the automation of the manufacturing industry is getting higher and higher, and the spray plastic industry is no exception. The equipment that Xin Xiaoyue said today is a lot of application fields of spray line equipment. This equipment is mainly for metal surfaces. The coating process can spray and spray a powder coating material containing an epoxy resin onto the object, and then heat the sprayed product through a drying tunnel to obtain a complete coating.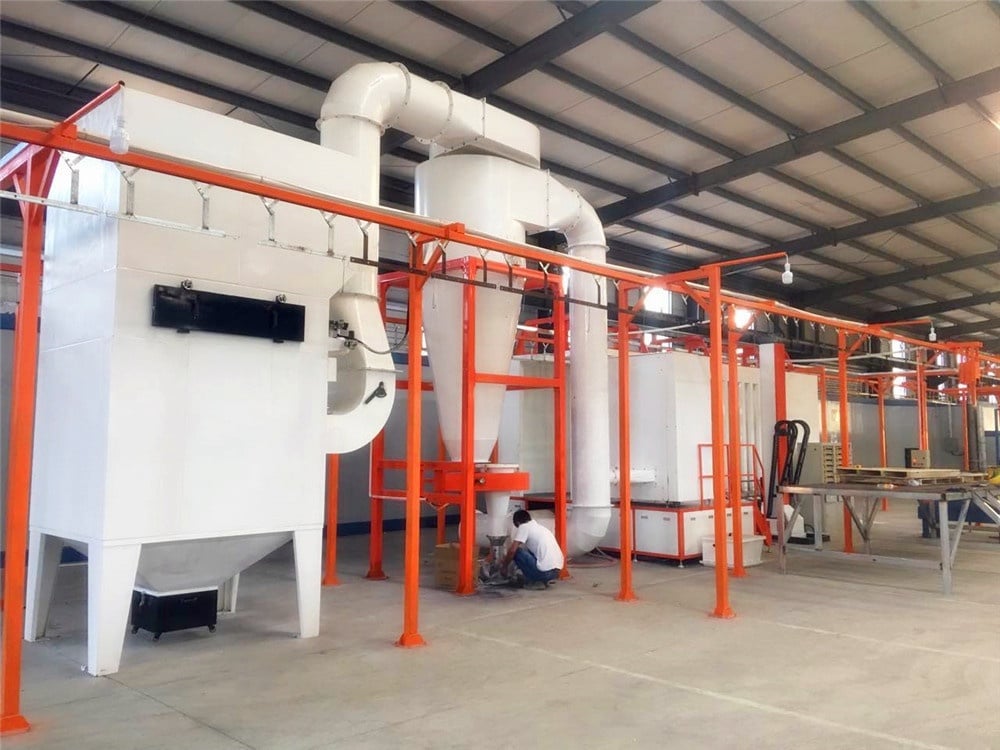 So do you know the advantages of the spray line equipment? Come, Hanna Technology comes under the big science:
Spray advantage
Spray molding line equipment is a method of metal surface spraying treatment, and the surface of metal castings is generally rough and ordinary painting can not level to make up for this defect, and the powder thickness is thicker, which can effectively fill and repair some parts. Its own flaws.
Typical powder coatings have long-lasting properties. In addition to the above advantages, powder coatings for outdoor use include high weather resistance and stain resistance. A high-thickness coating can be obtained by spraying a powder coating at a time. The film thickness can be between 50 and 300 μm, and no dripping or stagnation occurs when the solvent coating is thick.
Hebei Hanna Technology Co.,Ltd is China's largest powder coating equipment manufacturer,since 1990 .
From the production of the simplest manual powder coating machine to the full automatic powder coating line.
Want to know more about powder coating equipment, please contact us.
we web:www.powderspraymachine.com
email:sales@powderspraymachine.com