The difference between powder coating line and paint coating line
In modern industrial production, coating is one of the crucial processes.
In the coating process, powder coating line and paint coating line are two common coating methods.
Each of them has unique features and advantages, this paper will discuss their differences and respective advantages in detail.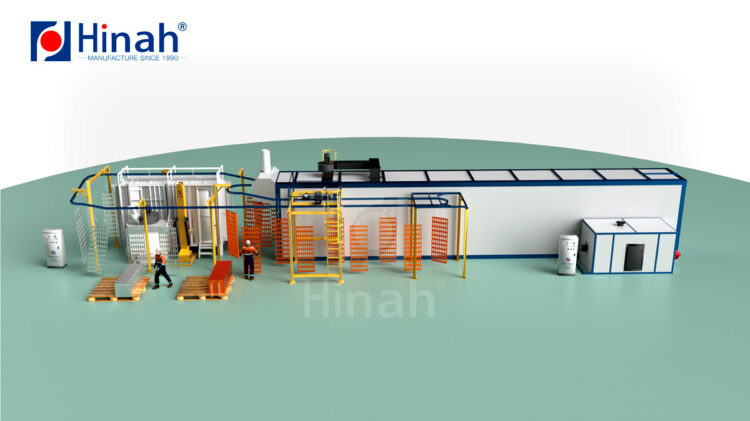 First, the characteristics and advantages of powder coating line
1. Environmentally friendly:
Powder coating uses no solvents or low volatile organic compounds (VOCs), so there is no air pollution and no harmful gases released during the coating process. In contrast, conventional paint coating lines use organic solvents that contain high levels of VOCs, which can cause air pollution and health problems.
2. High efficiency and energy saving:
Powder coating in a powder coating line has a high degree of automation, fast coating speed and high coverage, so the production efficiency is higher. Moreover, powder coating saves a lot of time and energy as there is no need to wait for the drying process.
3. High durability:
The coating formed by powder coating has high density and good resistance to corrosion, abrasion and weathering. This enables powder coated products to maintain a long service life in the face of harsh environments and a variety of external influences.
4. Excellent Coating Effect:
Powder coated products have a long service life. Powder coating line can achieve uniform coating effect, no dripping, no brush marks, and a wide range of color choices, which can meet the diversified needs of customers.
Second, the characteristics and advantages of the paint coating line
1. Wide range of application:
Paint coating line is suitable for coating various materials, including metal, plastic and wood. It can form smooth and glossy coatings on different surfaces.
2. Easy maintenance and repair:
Compared with powder coating line, paint coating line is more convenient in maintenance and repair. Once the coating is damaged, it can be partially repaired without having to treat the entire coating.
3. Rich colors:
Paint coating line provides a wider range of color choices, can be deployed according to customer demand for a variety of colors and effects, suitable for personalized customization.
4. Low coating cost:
Paint coating is relatively simple, equipment investment and coating cost is relatively low, suitable for some limited budget manufacturers.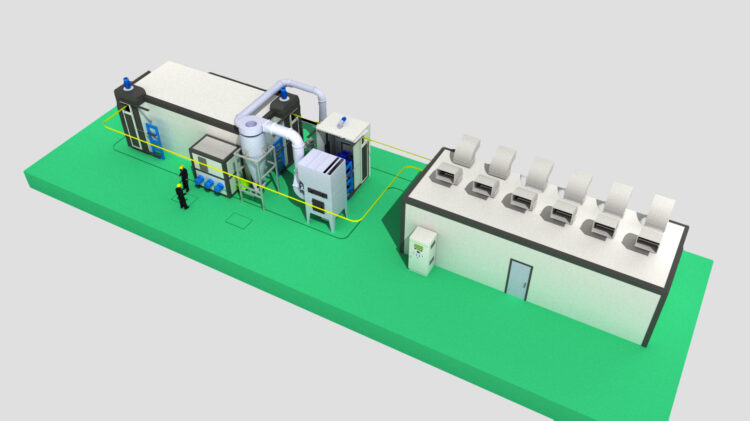 Conclusion
Powder coating line and paint coating line have their own unique features and advantages.
Powder coating lines excel in environmental protection, energy efficiency and durability, and are suitable for large-scale production and long-term use of products.
Paint coating line, on the other hand, has advantages in wide range of application, easy maintenance and repair, rich color, etc., which is suitable for some small batch and personalized production needs.
In practical application, enterprises should choose the appropriate painting method according to product characteristics and production scale to achieve the best painting effect and economic benefits.