What are the key points affecting the powder utilization rate in powder coating
In the powder coating process, the powder utilization rate is a very important indicator that directly affects the coating cost and quality.
A high powder utilization rate means less material waste and also ensures uniformity and adhesion of the coating film.
Some of the key points affecting powder utilization are described below to help optimize the powder coating process.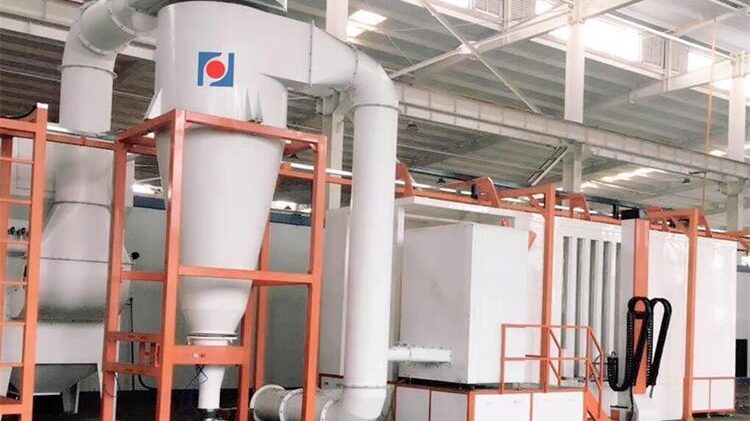 1. Powder Storage and Handling:
Storage and handling of powder prior to powder coating is critical. Powders should be stored in dry, sealed containers to prevent moisture absorption and contamination. Before use, the powder should be screened to remove agglomerates and impurities from the particles to ensure uniformity and fluidity of the powder particles.
2. Spray gun and nozzle selection:
Select the appropriate spray gun and nozzle is critical to powder utilization. The gun should be designed and adjusted to produce a uniform spray, and the size and shape of the nozzle should match the size and shape of the powder particles. Optimizing the choice of spray gun and nozzle can improve the conversion efficiency and uniformity of the powder.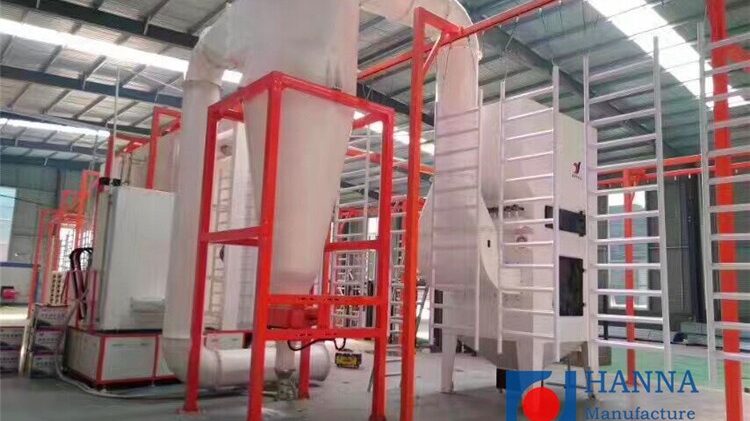 3. Optimization of spraying parameters:
Optimization of spraying parameters has a direct impact on powder utilization. This includes the selection of parameters such as spraying distance, spraying speed, spraying angle and spraying pressure. Reasonable adjustment of these parameters can ensure uniform coverage of the powder on the surface to be sprayed, reduce the powder scattering and leakage.
4. surface treatment and pretreatment:
before powder coating, the treatment and pretreatment of the surface to be coated is also critical. Surface cleaning, de-oiling, rust removal and abrasive treatment can improve the adhesion and durability of the powder, reduce the coating film flaking and wrinkling.
5. spraying operation technology:
the proficiency of the spraying operation technology has an important impact on the utilization rate of the powder. Operators should have good spraying skills and experience, to master the spray gun trajectory and spraying speed, to ensure that the powder is evenly sprayed on the target surface, to avoid overspray and leakage.
6. Powder recovery system:
the establishment of an effective powder recovery system can maximize the utilization of powder. A recovery system collects and reuses powder that has not been deposited on the surface being sprayed, reducing waste. This can be achieved by using equipment such as filters, cyclones and electric dust collectors.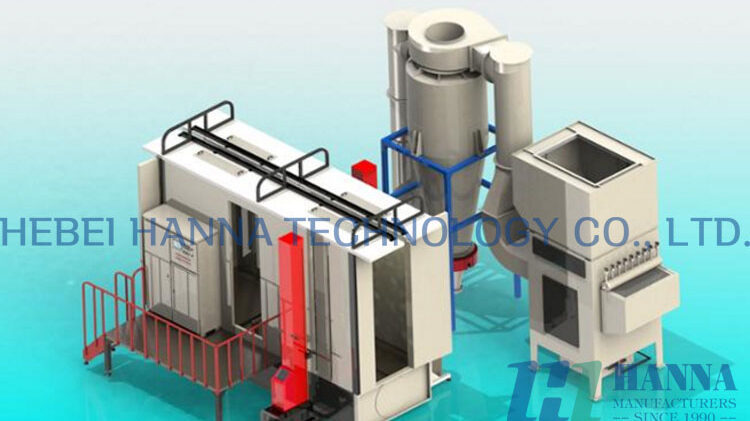 Conclusion
The key points in powder coating that affect powder utilization include powder storage and handling, gun and nozzle selection, optimization of coating parameters, surface treatment and pretreatment, coating operation techniques, and the establishment of powder recovery systems.
By paying attention to these key points and taking appropriate measures, the efficiency and quality of powder coating can be improved, costs can be reduced, and greater benefits can be brought to the relevant industries.