Powder Coating Lines vs. Paint Lines: Choices for Surface Coating in Manufacturing
Surface coating is an integral part of the manufacturing industry and is used to provide aesthetics, protection and durability to products.
Two common methods of surface coating are powder coating and paint coating. This article will discuss the advantages and disadvantages of these two methods to help you make an informed decision when choosing one.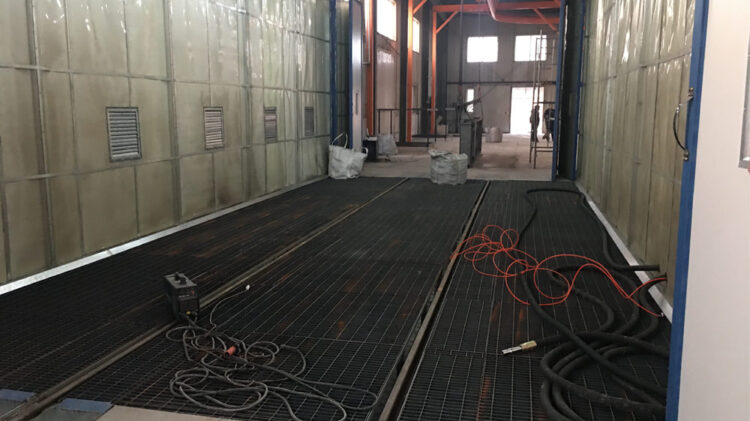 1. Powder Coating
Powder Coating is a common coating method that uses a powder material, usually plastic or resin, that is electrostatically attached to the surface of the object to be coated and then heated and cured in an oven. Here are some advantages and disadvantages of powder coating:
Advantages:
a. Environmentally Friendly: Powder coating eliminates the need for harmful volatile organic compounds (VOCs) and therefore has a low impact on the environment.
b. High Quality Coating: Powder coating provides a uniform, abrasion-resistant coating that does not flake easily and has excellent corrosion resistance.
c. Less Material Waste: The remaining powder from powder coating can be recycled, reducing waste.
d. Multiple Colors and Effects: Powder Coating allows for a wide range of colors and surface effects, such as smooth, textured, and metallic.
Disadvantages:
a. High initial investment: The purchase and installation cost of powder coating equipment is high.
b. Baking room required: Powder coating requires heat curing, so an additional baking room is needed.
c. Complicated Preparation: Surface preparation is more complicated and requires removal of grease, rust etc.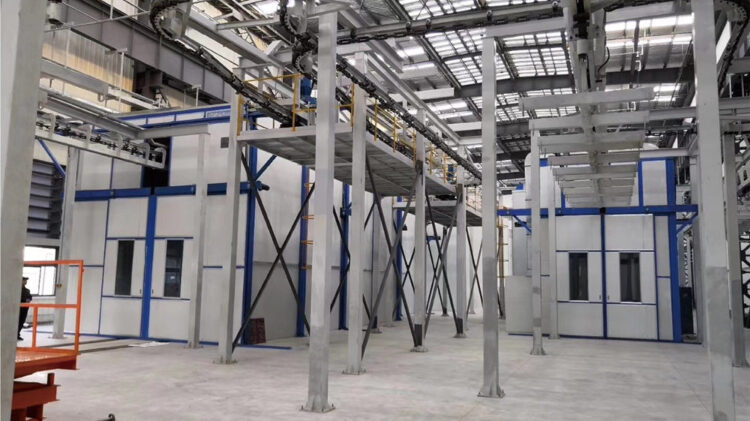 2. Spray Painting (Painting)
Painting is a method of using liquid paints or coatings, whereby the paint is uniformly applied to the surface of the object to be painted by means of a spray gun, and then dried and cured by a drying process. Following are some advantages and disadvantages of spray painting:
Advantages:
a. Flexibility: Paint spraying is suitable for all shapes and sizes of objects and is highly adaptable.
b. Low initial investment: Paint spraying equipment is usually relatively inexpensive and does not require an additional baking room.
c. Ease of Maintenance: Paint spraying equipment is relatively easy to maintain, and nozzles and spray guns can be easily replaced.
Disadvantages:
a. Volatile Organic Compounds (VOCs): VOCs are released during the spray painting process, which are potentially harmful to the environment and health. b. Poor coating durability.
b. Poor Coating Durability: Liquid coatings are susceptible to abrasion and corrosion, requiring more frequent recoating.
c. Paint Waste: Spray painting can result in more paint waste because the leftover material cannot be recycled as it can with powder coating.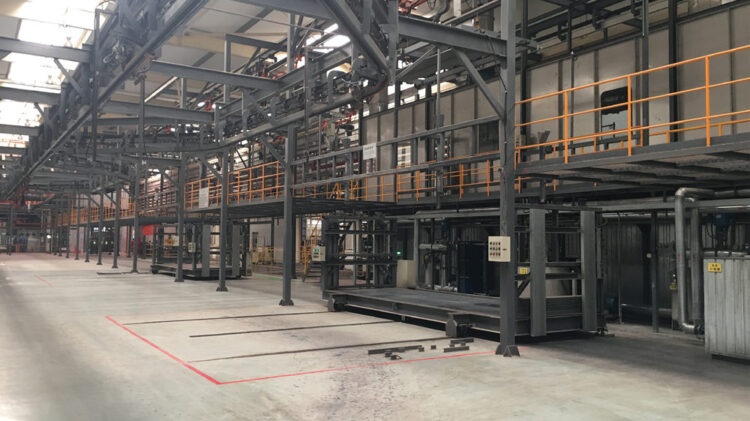 Powder Coating or Paint Coating?
The choice between powder coating or painting depends on a number of factors, including the object being painted, budget, environmental factors, and the ultimate painting need. Here are some guidelines:
1. Who to paint: If the object you need to paint has a complex shape or requires high corrosion resistance, powder coating may be the better choice. If the object is small, irregular or requires multiple colors and effects, spray painting may be more appropriate.
2. Budget: Powder coating has a high initial investment, but in the long run it may reduce the cost of painting because the powder can be recycled. Painting is a low initial investment, but the cost may increase in terms of applicators and maintenance.
3. Environmental Factors: If you are concerned about the environment, powder coating is usually more environmentally friendly because it does not produce VOCs. spray painting requires more environmental controls and waste disposal.
4. Painting Needs: Consider your final painting needs, such as color, texture, coating durability, etc. This will influence your choice. This will influence your choice.
Conclusion
Overall, whether you choose powder coating or paint coating, you need to weigh the factors for your specific situation.
It's a good idea to do thorough research and consult with a professional before making your choice to ensure that your coating process will meet your needs and comply with regulatory standards.
Regardless of your choice, you can achieve a high-quality surface coating that enhances the quality and appearance of your product with the right equipment and process.