Difference between Teflon Coating and Common Powder Coating Manufacturing Processes
Surface coating plays a vital role in modern industry and manufacturing, not only for protecting product surfaces, but also for improving appearance and performance.
Teflon coatings and regular powder coatings are both widely used coating technologies, but there are significant differences in their manufacturing processes.
This article will take an in-depth look at the differences between the manufacturing processes of these two coatings.
Teflon Coating Manufacturing Process:
Teflon coatings, also known as polytetrafluoroethylene (PTFE) coatings, are coatings with excellent non-stick and high temperature resistance properties. The manufacturing process is as follows:
Substrate Preparation: Teflon coatings are typically applied to metal substrates such as aluminum or stainless steel. First, the substrate needs to be surface cleaned and degreased to ensure the adhesion of Teflon.
Roughening: The surface of the substrate is usually roughened to improve the adhesion of the Teflon coating. This can be accomplished by sandblasting or other methods.
Coating Application: Teflon coatings are usually applied to the substrate by spraying or dipping. The Teflon coating is a liquid that evenly covers the surface of the substrate. 4. Drying and Curing: The coating dries and cures.
Drying and Curing: After the coated substrate is coated, it undergoes a drying and curing process. This is usually done at high temperatures to make the Teflon coating strong and durable.
Smoothing of the coating: Eventually, the surface of the Teflon coating may need to be smoothed to ensure a smooth and non-sticky surface.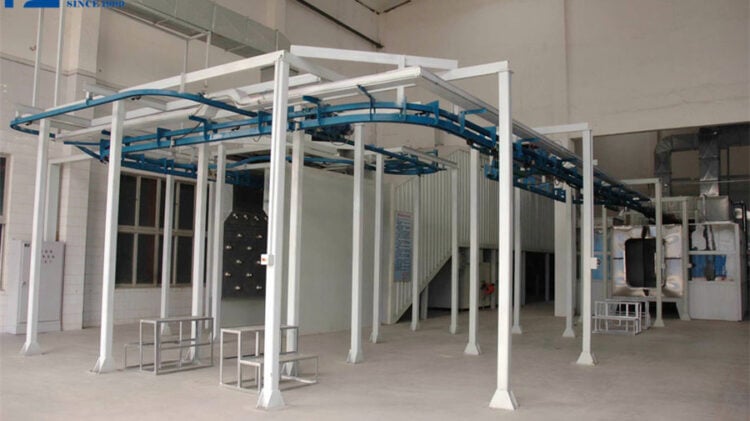 Main Differences:
Material form: Teflon coating is a liquid coating, while ordinary powder coating is in powder form.
Adhesion method: Teflon coating is directly applied to the substrate by spraying or dipping, while ordinary powder coating is attached to the substrate by electrostatic attraction of the powder particles.
Curing method: Teflon coating usually requires high temperature baking to cure, while ordinary powder coating also requires baking, but does not require high temperature.
Surface Smoothness: Teflon coatings usually require a smoothing process to ensure a smooth surface, while ordinary powder coatings form a uniform surface during the baking process and usually do not require additional treatment.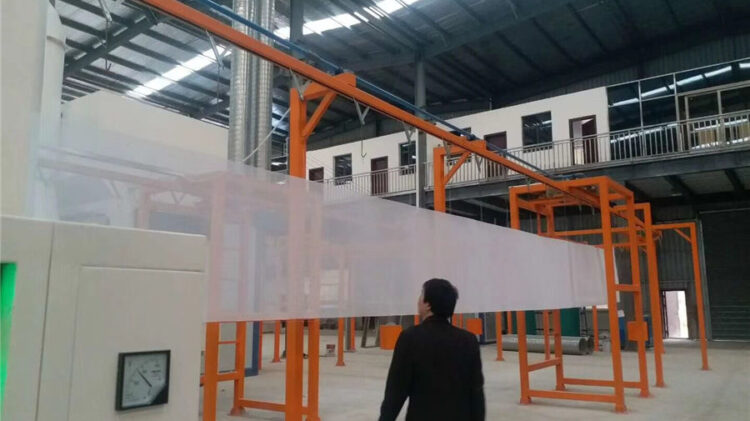 Conclusion
Teflon coating and regular powder coating are two different coating technologies, and their manufacturing processes are significantly different.
Teflon coating is a liquid coating that usually requires baking and smoothing after application to the substrate. Plain powder coating is a powdery coating that adheres to the substrate by electrostatic attraction and forms a uniform surface after baking. Choosing the right coating depends on the needs and performance requirements of the application.