Powder coating market trends in Algeria and the importance of coating equipment
Algeria, one of the largest countries in the North African region, has made significant developments in the industrial sector in recent years.
As industrialisation progresses, the demand for surface coating is increasing. Powder coating is coming to the fore in the Algerian market as an environmentally friendly, durable and widely used coating technology. This paper looks at the trends in the powder coating market in Algeria and highlights the importance of coating equipment in this market.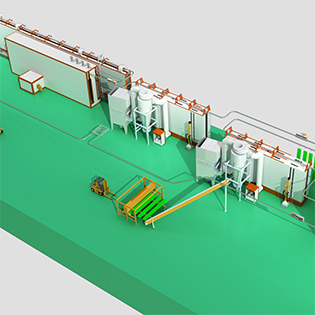 I. Powder coating market trends in Algeria
1. Huge potential for growth:
Algeria is rich in oil and gas resources, which provides a solid base for its industrial development. With the expansion and diversification of the industrial sector, the powder coating market is showing tremendous growth potential. There is a growing demand for powder coating technology across a wide range of industries, including automotive, home appliances, construction and aerospace.
2. Rising environmental awareness:
Against the backdrop of increasing global environmental awareness, powder coating is a popular environmentally friendly coating technology due to its solvent-free, low VOC emissions and high solids content. In Algeria, the government's focus on environmental protection is also on the rise, which is further driving the powder coating market.
3. Increasing quality and durability requirements:
Increasing consumer demand for product quality and durability is driving manufacturers to seek better surface coating solutions. Powder coating technology is gaining more attention and adoption as it provides a uniform, durable coating with excellent appearance.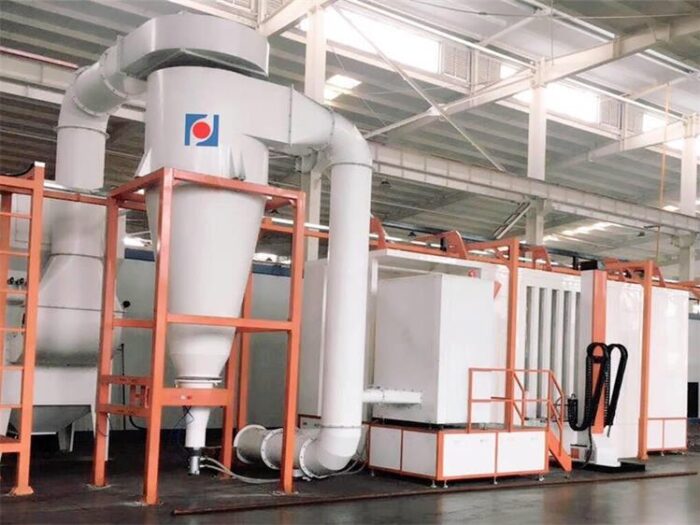 II. The importance of spraying equipment in the Algerian powder coating market
1. Increased productivity:
The advanced performance and automation of spraying equipment can significantly increase productivity. Automatic coating systems enable high speed coating and accurate colour adjustment, reducing the reliance on manual operations and increasing the speed and consistency of the coating.
2. Delivering high quality coatings:
The precise control of spraying equipment and advances in spraying technology have resulted in improved uniformity and quality of coatings. With spraying equipment, fine, uniform and high quality coatings can be achieved with powder coating, meeting the requirements of product surface aesthetics and durability.
3. Cost and resource savings:
The high efficiency and energy conservation of spraying equipment makes it important in terms of cost and resource management. Powder coating maximises material utilisation compared to traditional coating techniques, reducing waste in the coating process and lowering coating costs.
4. Adapting to market needs:
The flexibility and adaptability of the coating equipment allows it to meet the needs of different products and customers. Whether for small or large production runs, the coating equipment can be quickly adapted and adapted to different coating requirements, providing a customised coating solution.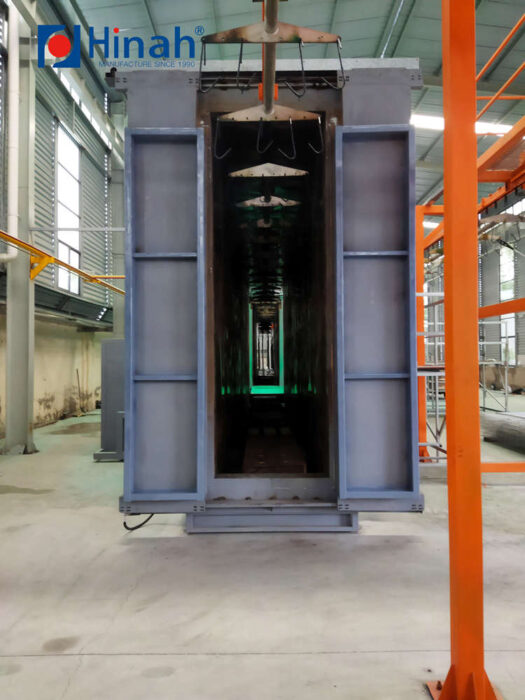 III. Conclusion
In summary, The powder coating market in Algeria is showing a rapid development and is favoured by various industries. Powder coating technology is widely used due to its environmental friendliness, high quality and durability. At the same time, coating equipment plays a vital role in this market, increasing productivity, saving costs and resources, and meeting the growing market demand. With the further development of the Algerian industry, it is foreseen that the powder coating market and the importance of spraying equipment in the country will continue to grow.