Paint coating line vs. powder coating line: a comparison of advantages and disadvantages
In modern industry, surface coating is one of the most important steps in protecting and beautifying products.
The choice of coating line can have a significant impact on the quality, durability and appearance of the product.
Paint coating and powder coating are two common coating methods, each with a range of advantages and limitations.
This article will compare these two coating methods and discuss their suitability in different situations.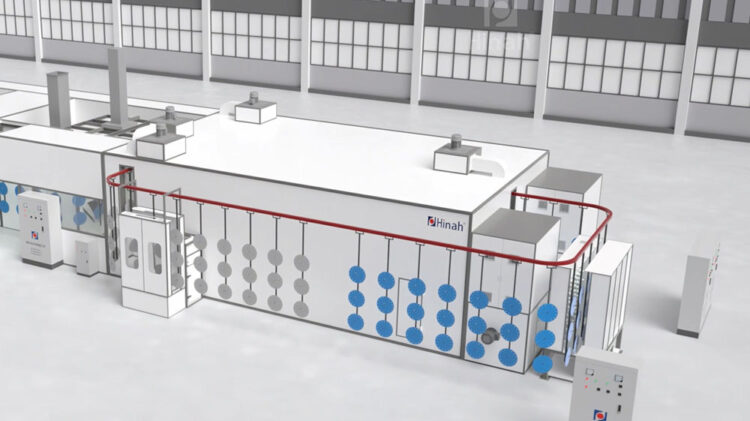 Paint Coating Lines
Advantages:
Suitable for a wide range of surfaces and shapes: Paint coating lines are suitable for almost any shape and type of surface, including complex three-dimensional structures. This makes them very useful in automotive, furniture manufacturing and other industries.
Fineness and Uniformity: Spray painting technology can achieve very fine and uniform coatings for products that require a high quality appearance, such as high-end automobiles and home appliances.
Wide choice of colours: Spray painting allows a wide choice of colours and effects, including metallic, pearlescent and glossy paints. This makes it very advantageous for customised products and applications with high design requirements.
Repairability: Spray paint is relatively easy to repair, allowing scratches or imperfections to be fixed with ease.
Disadvantages:
Volatile Organic Compound (VOC) Emissions: Spray paint coatings often contain VOCs, chemicals that are harmful to the environment and health. Therefore, additional measures are required to treat and clean up VOC emissions.
Longer drying time: Paint spraying requires longer drying time, which may lead to longer production cycles.
Waste generation: Paint spraying lines may generate waste, including excess paint and waste solvents.
Difficulty in controlling coating thickness: Controlling the exact thickness of the coating can be difficult and requires additional monitoring and control.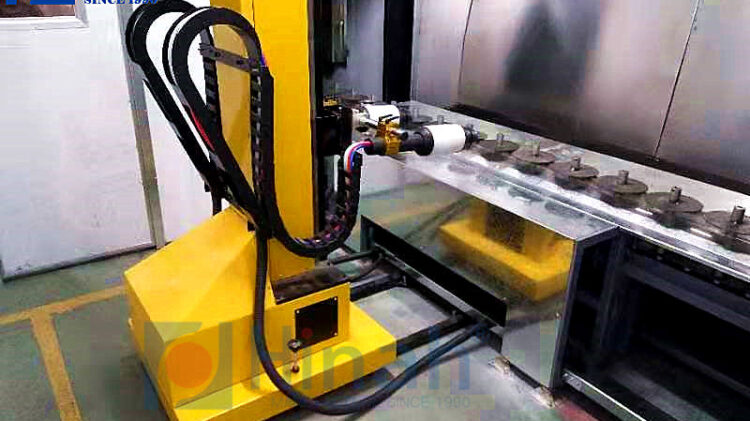 Powder Coating Lines
Advantages:
Environmentally friendly: Powder coating contains no VOC's and is not harmful to the environment.
High Efficiency: Powder coatings are usually applied with high efficiency, which reduces paint waste. 3.
Rapid hardening: Powder coatings harden quickly, resulting in faster cycle times. 4.
Consistency: Powder coating provides consistent coating thickness and appearance, reducing non-uniformity.
Disadvantages:
Limited to flat surfaces: Powder coating is less suitable for complex three-dimensional surfaces and fine details, which may require additional processing steps. 2. Limited colour options.
Limited colour options: Powder coating has a relatively small selection of colours and effects and is not suitable for applications requiring a wide range of colours. 3.
Difficult to repair: Once hardened, powder coatings are difficult to repair and any damage may require recoating. 4.
Higher equipment and energy costs: Powder coating lines typically require more expensive equipment and more energy, and may require a higher initial investment.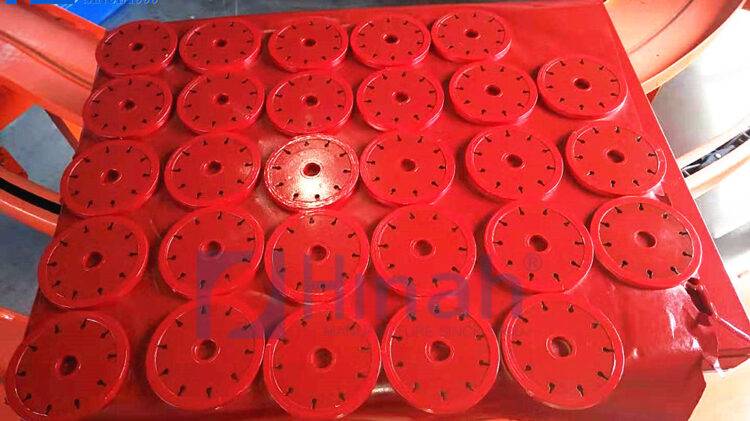 Conclusion
The choice between a paint coating line or a powder coating line depends on the specific application requirements and budgetary constraints.
If high precision and diverse colour options are required and VOC emissions can be managed, then spray coating may be more suitable.
However, if environmental friendliness, efficiency and consistency are key factors, then a powder coating line may be more appropriate.
In practice, some manufacturers may choose to use a combination of both coating methods to meet different product and customer needs.
Ultimately, the choice of coating method should take into account a combination of trade-offs between a number of factors, including product design, production process, cost and environmental protection.