Automated painting applications require specialized equipment in order to achieve accurate and consistent paint finish quality. This specialized equipment includes an explosion-proof robot arm, spray applicator/bell, gear pumps, color change manifolds, solenoid valves, transducers and pressure regulators, to name a few.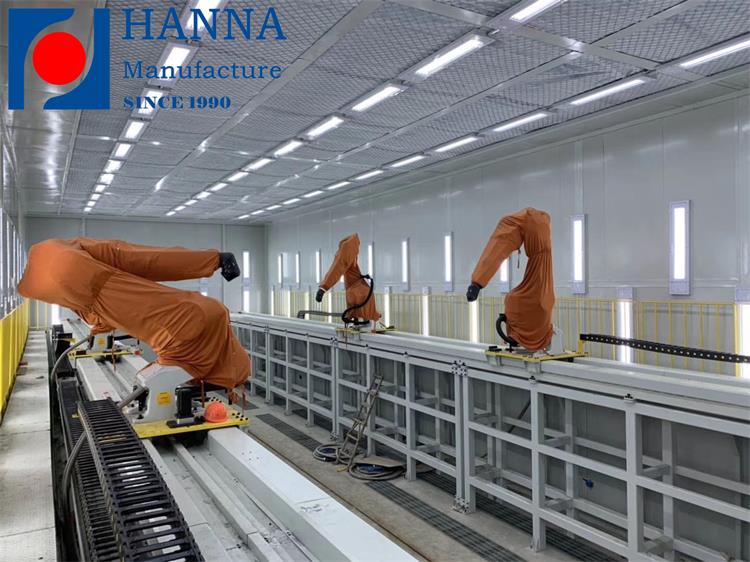 Hanna painting robot features:
Flexible horizontal, longitudinal gun
Low noise and high reliability during operation
Simple maintenance and reliability
Precision stroke control application
Continuous rate control for optimal application
Simple and powerful advanced programming
The key mechanical parts and electrical components of the equipment adopt the world's top brand products to ensure reliable operation and durability.
Beautiful appearance, fine workmanship.